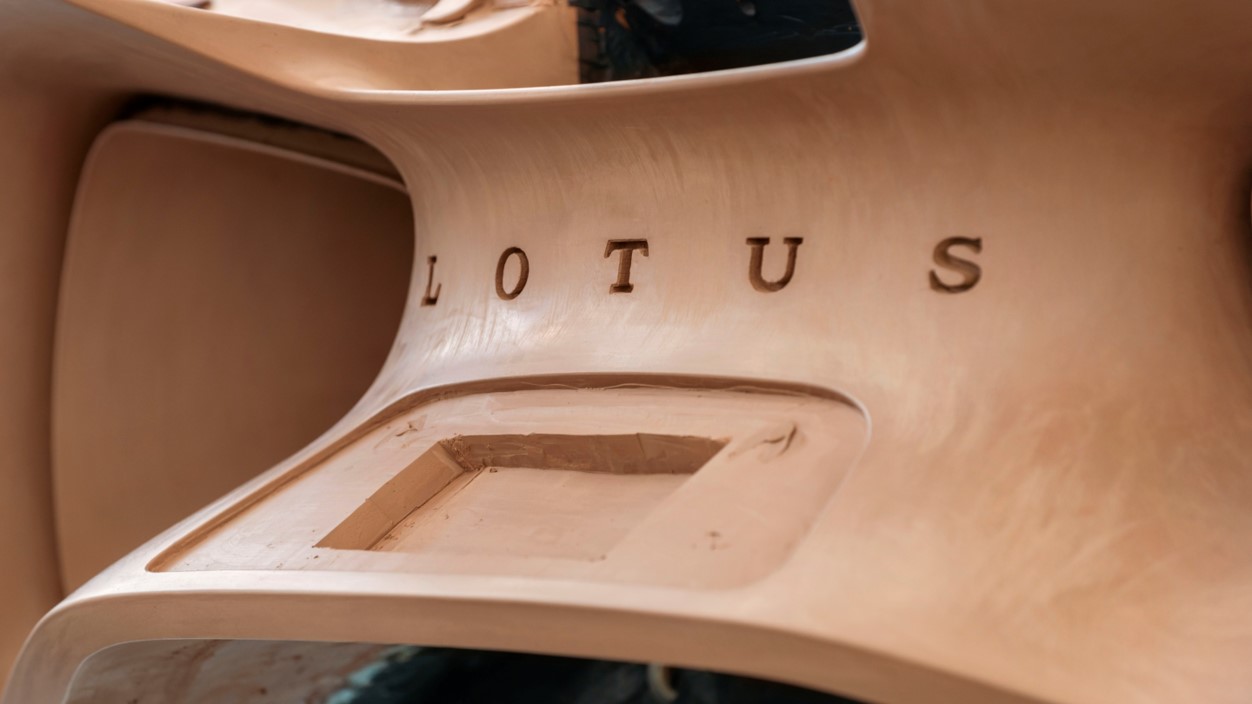 Advanced Design
Lotus offers a world-class advanced design service from a highly experienced design team. It creates compelling and commercially successful products that are beautiful, visually innovative and that reflect the client's core values, meet the budget targets and satisfy the customer's functional requirements. Co-located with our innovative engineering team, we have the capability to deliver individual parts of the design process, complete design programmes or to be fully integrated into a turnkey project.
---
Three secure studios with built-in surface plates and workspace for designers, digital modellers and studio engineers ​
Secure presentation room with 4m screen​
Secure VR room ​
Secure CMF studio and concept trimming area ​
Secure milling, rapid prototyping and VR facility ​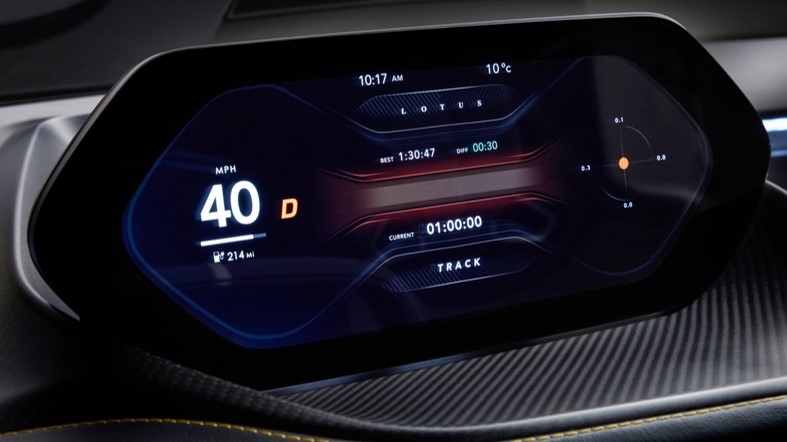 HMI / UX / UI
Our in-house team can provide its unique Lotus Human Machine Interface ( HMI ), User Experience ( UX ) and User Interface ( UI ) design expertise to the transport industry, whether it's road, track, rail, air or sea. We design around the user's needs, the digital and non-digital user experience, creating a graphical user interface for all systems to create an optimised interaction between user and vehicle.
---
Research and innovation​
Advanced concepts​
Development through to production​
Eco-system and connectivity ( IoT )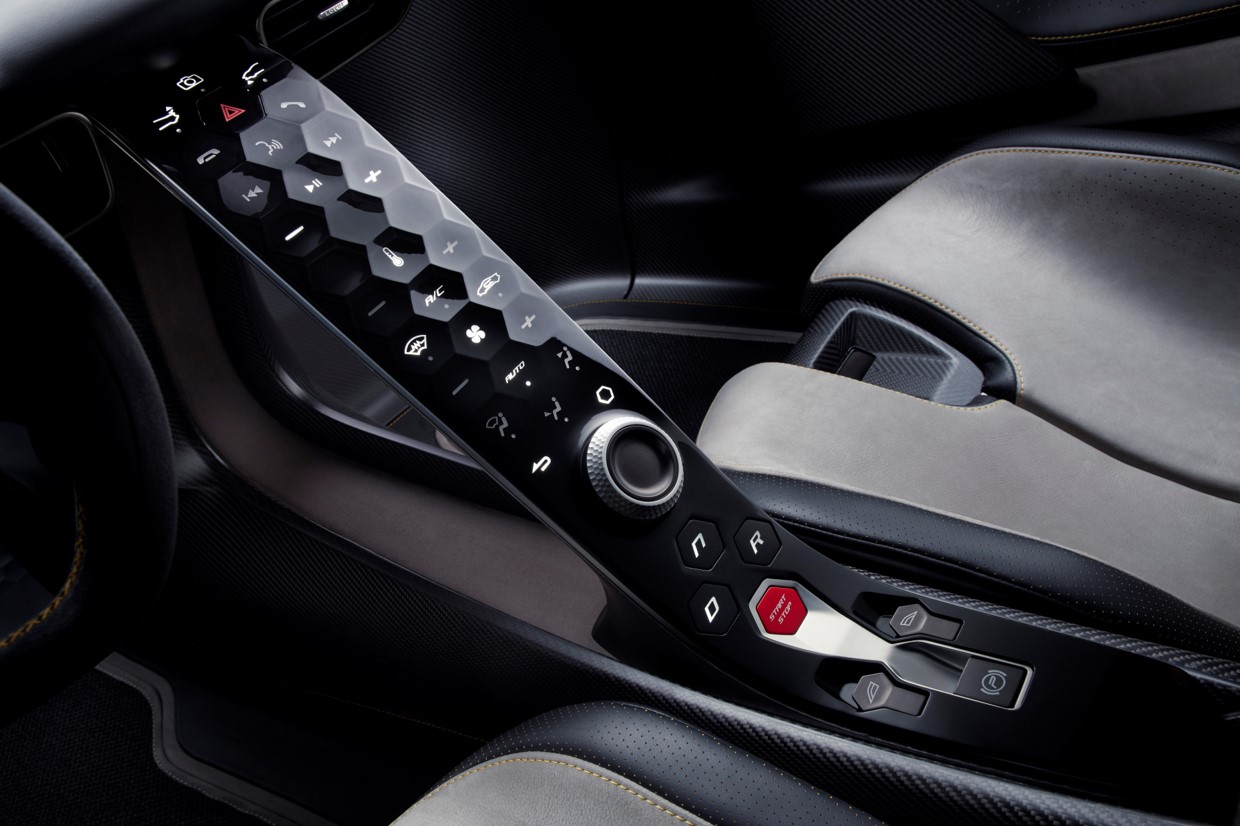 Ergonomics & Haptics
Our talented and experienced concepts team strives to offer the ultimate harmonised experience, whether in a supercar, city car, SUV or driverless pod. We focus on the physical engagement to deliver the greatest connection between man and machine. This includes the position within the vehicle, safety and feedback – whether organic or artificial.
---
Attribute target-setting​
Occupant package development​
Physical and virtual bucks​
Safety and regulation feasibility​
Advanced feedback and display technologies​
Optimisation for autonomous vehicles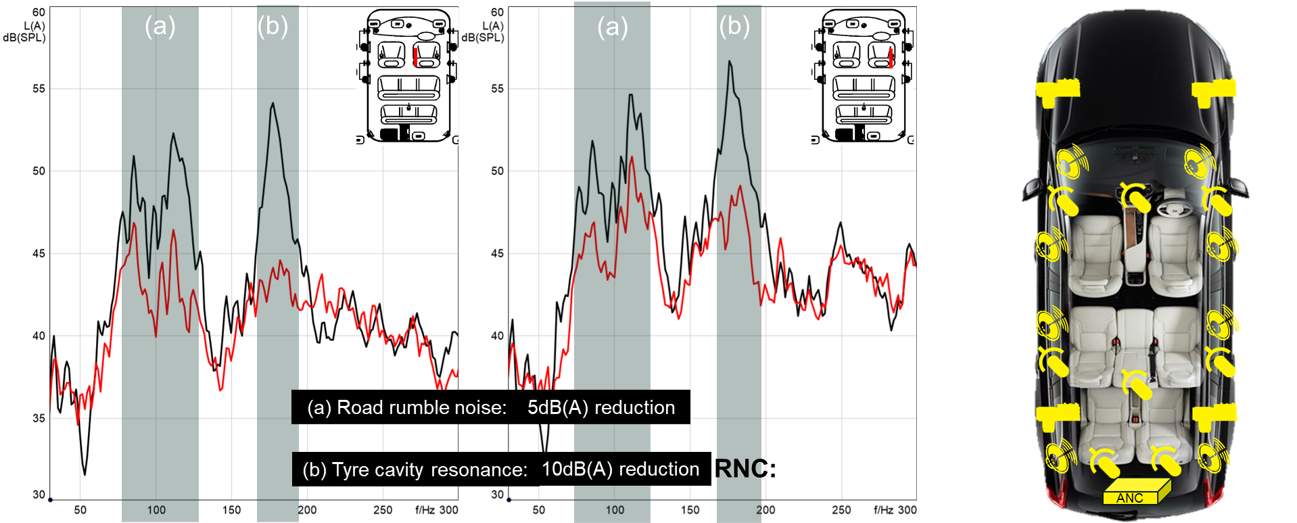 Active Noise Cancellation
Lotus Engineering has more than 20 years of experience in Active Noise Control (ANC) technologies and is today focusing on the benefits it brings to electric vehicles. ANC takes real time measurements in a vehicle to calculate and generate the required audio spectra for each occupant and pedestrians outside, reducing or enhancing specific noise characteristics. From this principle, four main features can be realised: Road Noise Cancellation (RNC), Engine Order Cancellation (EOC), Internal Electric Sound Synthesis (I-ESS) and External Electric Sound Synthesis (E-ESS).
---
Electric Sound Synthesis ( ESS )​
Road Noise Cancellation ( RNC )​
Engine Order Cancellation ( EOC )​
Electric propulsion harmonics​
System integration and calibration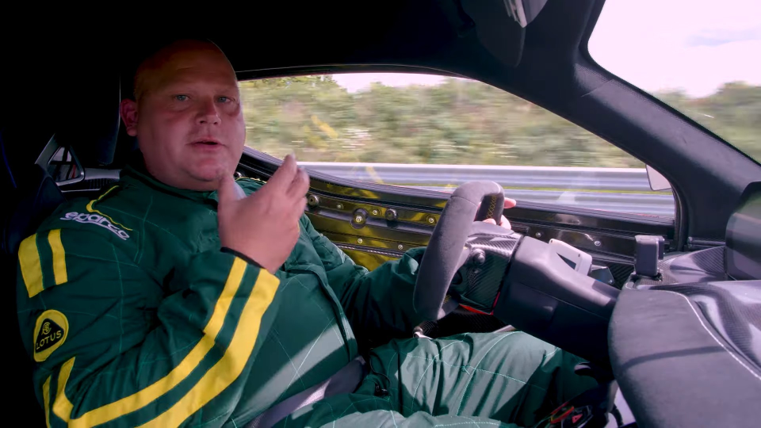 Driver Engagement
Staying true to our core values, Lotus Engineering is utilising the development of technologies to augment and enhanced the driver experience, rather than detract from it. Our analogue experience is correlated with digital technologies to ensure the vehicle – from city car to hypercar and everything between – offers the greatest experience and enjoyment possible.
---
Driver coaching​
Driver information​
Sound synthesis​
Variable chassis control​
Autonomous vehicle optimisation